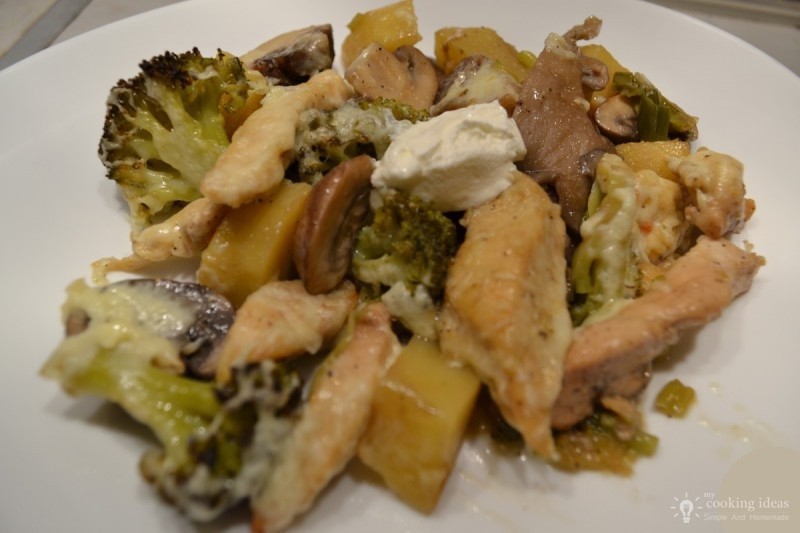 Vegetable Pan With Chicken Steak
Ingredients
500g chicken steak
500g broccoli
250g fresh mushrooms
1 leek
2 potatoes
150g yellow cheese
50g butter
Instructions
Chop the leek on bigger slices then fry them in a pan. After that put the slices in the baking pan.
Chop the potatoes into cubes and fry them. After that put them in the baking pan above the slices of leek.
In the frying pan put the butter, fry the mushrooms and put them above the potatoes, fry the broccoli put them above the mushrooms and finally fry the chopped steak and add it in to the baking pan.
Add 100 ml water and then close the baking pan with aluminum foil. Bake it in oven for 30 min at 220 °C
Once the mixture is baked, remove the foil and put the cheese snowflakes that you have previously made from yellow cheese then return the pan in the oven for 10 min. Serve with sour cream .
loading...
About Chef
Related Recipes