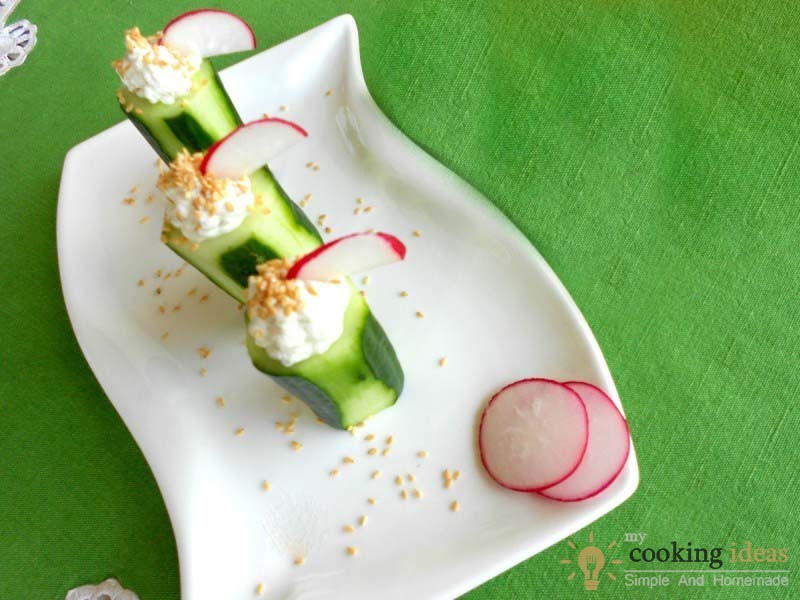 Don't Tell Me that You Won't Like These Stuffed Cucumbers !
Decorative way of serving fresh cucumber. Good for the eye and the taste.
Ingredients
2 medium fresh cucumber
100g cottage cheese
1 tablespoon cream cheese
1 tablespoon toasted sesame seeds
salt, pepper, radishes
Instructions
Wash the Cucumbers and cut them into 3 pieces. Peel alternately so they have white and green part as on the picture.
Using a tool or spoon remove the middle, but not all of it. Leave them upside down for about 5 minutes on a clean kitchen towel to dry the liquid.
In a bowl combine the cottage cheese, sesame, salt, pepper and cream. With cooking syringe fill the cucumbers and decorate with toasted sesame seeds and radishes. .
Ready in :

30 Minutes

Recipe Type : Salad
loading...
About Chef
Related Recipes